ISCOME 2015 Location
The ISCOME 2015 conference will take place in Montecatini Terme, in the very heart of the Italian Tuscany. The nearest airports are in Florence ("Amerigo Vespucci" International Airport), approximately 40 km; and in Pisa ("Galileo Galilei" International Airport), approximately 50 km.
The Conference Venue
The ISCOME 2015 venue is the Montecatini Terme Tetuccio, a world famous garden town that contains wonderful parks, a suggestive old village, trendy coffee bars and wine-bars, and palaces that recall the ancient history. Terme Tetuccio features buildings that are masterpieces of the Liberty architecture in Italy, which makes it a sought-after location for cultural events. Numerous 4-star and budget-level hotels are located within walking distance.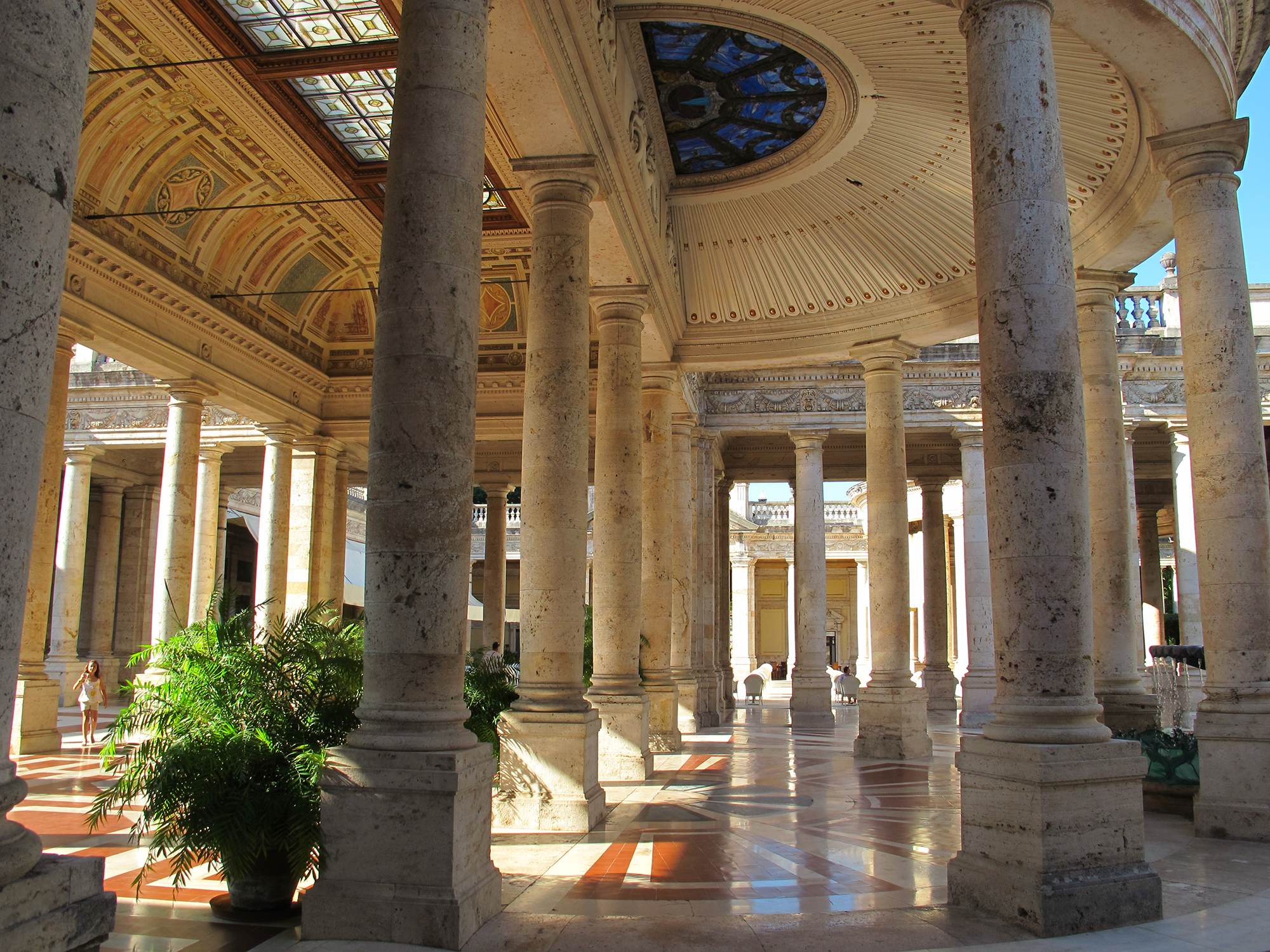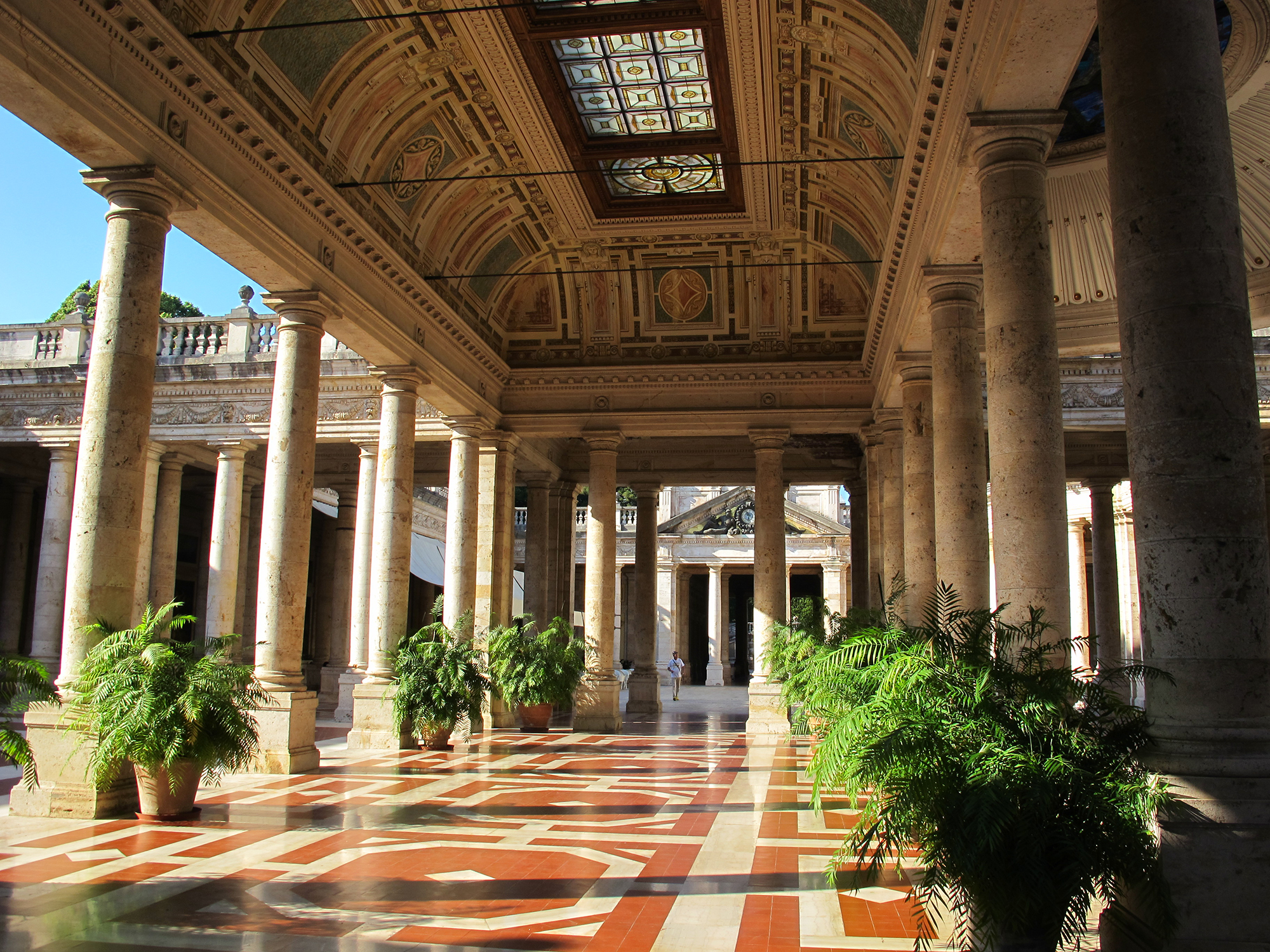 Surrounding Area: The Province of Pistoia
The Province of Pistoia is nestled in the heart of Tuscany, just a short driving distance from many renowned Tuscan art cities: Florence, Pisa, Siena, Lucca. Moreover, the Versilia and its sun-kissed beaches are a stone's throw away.
An Unknown Jewel
Pistoia is a city proud of its history and vestiges, which are almost hidden from hasty observers, only revealing themselves fully to those who are willing to devote some time. Around Cathedral Square, rightfully considered one of the most beautiful squares in Italy, lies a city full of treasures: churches, cloisters, palaces and monuments that date as far back as Medieval times. Near the old churches, noble buildings and many countless museums, it is still possible to find Pistoia's trade and craft shops or you can sample traditional food in cozy, characteristic surroundings.
At the city's margins are small towns, parish churches and castles of extraordinary beauty, along with one of the world's biggest collections of land-art (Fattoria di Celle). Then there is the zoological garden immersed in the green valleys of Vincio, and a most unusual "Eco-museum" that offers ecological and cultural itineraries for travel through the mountains.
For music lovers, Pistoia's annual celebration is not to be missed: the famous Blues Festival held each summer in the cathedral square, featuring musicians like John Mayall, B.B. King and Bob Dylan. Those prefer folklore can stop and admire the "Giostra dell'Orso" a performance of a Medieval tournament in period costume. It takes its name from the city's heraldic animal, is held in the suggestive Cathedral Square on 25 July, on the occasion of the festival of Saint Jacopo, the city's patron saint. Both events occur in July, during the "Luglio Pistoiese". Besides tourism, Pistoia's main economic attractions are its handicrafts and plant nurseries. Known for its train and bus systems, planned and built by the Breda Railway Company, the city is famous for its many acres of planting beds, filled with decorative trees, shrubbery and flowers, as well as for its shops filled with home linens and clothing and such unique products as hand-cast percussion cymbals and embroidery using the Casalguidi point stitch.
The Spa Towns
Montecatini Terme is the capital of natural treatments and well-being. The purest waters spouting from its springs are rich with precious mineral elements. Although hydroponic therapy, that is to say 'drinking the water', is the most well-known treatment, Montecatini Terme's thermal establishments also offer a complete range of healing and regenerative cares, such as massages, physical therapy, mud applications, sauna, ozone-added baths, aesthetic treatments, inhalation therapies, and anti-aging programs. Its flourishing green parks, a full network of hotels and reception facilities, and the magical atmosphere of 'belle époque' are the winning factors for a rejuvenating and relaxing vacation.
Just a ten-minute drive from Montecatini Terme, close to the town of Monsummano, an incredible miracle of Mother Nature bubbles up from the earth: natural grottoes, whose steam and hot waters are endowed with exclusive therapeutic properties. Grotta Giusti is the most famous of these grottoes. Today, it hosts a prestigious spa, plunged into a park of rare beauty that surrounds a 19th century villa once owned by poet Giuseppe Giusti. Its facilities, equipped with an outdoor thermal pool, provide for a wide range of well-being treatments. Golf lovers will be enticed by the prestigious 18-hole golf course called "La Pievaccia".
An Enchanted Mountain
Pistoia is a place to live all year round. The Apennines that frame the city offer a setting where art and nature combine extremely well. In summer, a vast network of paths and roads enable horse-riding, mountain-biking and trekking enthusiasts to discover the suggestive mountainous and hilly countryside, or you can try your hand at canoe sailing and sport fishing in the torrents and little lakes. In winter, the Pistoia Apennines transform into a white paradise where Nordic skiing, snowboarding, carving and skiing enthusiasts can venture upon ever new routes. For those who prefer winter sports, there are 50 km of snowy slopes, made famous by champions of the past such as Zeno Colò and Celina Seghi.
Nature and Sports
Fishing, canoeing, hiking, mountain bicycle riding, horseback riding, parachuting, skiing: in Pistoia sport and nature go hand in hand. In fact the mountains of Pistoia (Abetone, Cutigliano, San Marcello) are perfect for enjoying a favourite sport immersed in the kind of scenic beauty that brings a fresh sense of health and tranquility, restoring both mind and body. At the opposite, for those who love cars, Pistoia offers several special events, such as, for example the "Abeti Rally" and the "Lima- Abetone" car race. If you prefer playing golf you can enjoy it in courses surrounded by olive trees, under the shadow of the old churches and villages, set in typically enchanting Tuscan scenery. Montecatini Terme Golf – La Pievaccia is an 18-hole course of 5857 metres par 72, is set in the heart of the countryside, in an area of ancient Etruscan settlements, among medieval castles.
The Hills of Leonardo
The hills that gave birth to the genius of Leonardo da Vinci cover an area commonly known as "Montalbano", a Medici hunting reserve (the so-called "Barco Reale") in past centuries. It is the ideal place to spend a vacation in direct touch with nature, but also in the name of art, history and eno-gastronomy; and a specific route was designed just for this purpose: the "Montalbano Oil and Wine Route". Monsummano Terme, Larciano and Lamporecchio perfectly blend in this authentic Tuscan landscape.
Pescia and Pinocchio's Homeland
Pescia is one of the most ancient towns in Pistoia Province. It offers a bounty of art heritage that reminds us of its noble past, besides being the capital of flower nurseries, olive grove selection and sale, and cultivation of citrus fruit. A stone's throw from Pescia, we find Collodi, Pinocchio's homeland, a characteristic little town made up of a 'cascade' of tiny stone houses clinging to a steep hillside.
Fucecchio Marshes Natural Reserve
The Padule di Fucecchio is a marshy basin stretching over two hundred hectares of land, the most unique example of wetlands in all of Europe. Today, it is a protected natural reserve and a paradise for demanding globetrotters, bird-watching lovers and those who are fond of photo safaris. To book a guided tour to the Fauna Observatory, excursions and for further details, contact: Research, Documentation and Promotion Center of the Padule di Fucecchio, via Castelmartini, 1 - 51036 Larciano (Pt) – ph. & fax ++39 0573 84540 fucecchio@zoneumidetoscane.it www.zoneumidetoscane.it
Flavors
An ideal place for food lovers Pistoia, and its environs, offer specialties to satisfy the most demanding palate. Renowned is the chocolate produced by master craftsmen of the province and the "curly" white candies whose origins date to Medieval times. No one should leave without trying two varieties of cookies whose flavours are unique and traditional of the Valdinievole area: Brigidini di Lamporecchio and Cialde di Montecatini. Grappa and other spirits, as well as jams, are made by the craftspeople in the mountains, using the products of the surrounding forests and fields. Take a few moments to try the sheep's milk cheese (Pecorino from the Pistoia Mountains) that is exclusively produced here, and sample the crusty fresh breads from wood-burning stoves. From the same mountains come chestnuts whose flour has been used in delicious cakes and sweets. The Montalbano hills yield a fruity and spicy Olive Oil IGP and an excellent Chianti Montalbano DOCG wine, distinguished for its intense ruby colour. In the Valleriana, a delicate bean variety is cultivated on the dry riverbeds of the Pescia torrent, then picked by hand and produced in extremely limited quantities: known better as the Sorana IGP bean.
The cuisine of Pistoia is, like all of the tastes of Tuscany, tied to the culture of the countrymen. Traditional recipes handed down from generation to generation, where chefs' mastery is further highlighted by the use of local original ingredients.
Pistoia Tourist Information
Tel +39 0573 21622
Fax +39 0573 34327
www.pistoia.turismo.toscana.it
mail: info@pistoia.turismo.toscana.it
Montecatini TermeTourist Info
Tel/ fax +39 0572 772244
www.montecatinitusmo.it
mail: info@montecatinitusimo.it